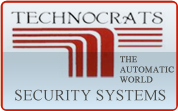 Business Type

Manufacturer , Importer , Service Provider , Trader, Wholesaler & Supplier

Export Percentage

10%

Import Percentage

25%

Primary Competitive Advantages

Excellent quality range

In-house quality control process
A team of industry experts
On-time delivery
Reasonable prices




Sales Volume

Rs. 25 crore

No of Staff

127

Year of Establishment

1988

No of Production Lines

1

Import Markets

Italy, Japan and Germany


Investment on Manufacturing Equipment

Rs. 5 crore

Standard Certification

ISO 9001:2000


Product Manufacturing

Hygiene

Air Curtains
Hand Dryers
Fly Killers
Automatic Shoe Polishing Machines
Auto Taps
Auto Flush
Aerosol Dispensers
PVC Strip Curtains
Auto/Manual Soap Dispensers


Product Import

Automation & Security

Auto Gates

Swing Gates: Moby, Wingo, Metro, Pop, Hyppo

Sliding Gates: Robo, Thor, Thor-Q


Auto Barriers (For private, public & industrial car parks)
Motorised Rolling Blinds, Shutters, Awnings & Curtains
Garage Doors (Spider: For Garage door up to 12m2 and up and over doors up to 10.8m2 electromechanical gear motor with aluminium guide in three sections chain drive also available in the kit)
Industrial Doors

Sectional Doors: Climber (For sectional doors and two-wing sliding doors up to 15m2) and Sumo (For sectional doors and two-wing sliding doors up to 35m2 Perfect for intensive use)

PVC Rapid Doors: 'Easy' rapidly rolling door, rapidly folding door with 'safety' device

Auto Doors

Curve Doors
Sliding Doors


Accessories

Synchronised photocells with ± 5° angle and ± 15° adjustable

Key switches & floor and wall mounting accessories

Digital switches, proximity sensors with transponder, access control system

Digital radio transmitter with self learning function

Easy and advanced Nice code programming and visualisation systems

Mindy, control units: from the simplest A0 and A1, to the most sophisticated and innovative A824 and A924.