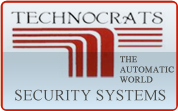 Boom Barrier With Movable Rest Post
Boom Barrier With Movable Rest Post
Our ability of making high grade equipment that suit various demands of clients is lauded in the market. We are offering Boom Barrier With Movable Rest Post which is high quality electronically operated post that has a mechanical arm. Boom Barrier With Movable Rest Post is made in compliance with industrial standards. We offer customization facility and provide finest variety of Boom Barrier With Movable Rest Post at affordable prices.
For private, public and industrial car parks. Electromechanical barrier gate operator with encoder.
Powerful and quick: electromechanical 24Vdc gear motor, 300W power and up to 250Nm torque. It opens up completely (90°) in just 1.8 seconds (Signo3), 3 seconds (Signo4), 6 seconds (Signo6). Models with a 230Vac or 110Vac power supply.
Ingenious: a master/slave selection automatically synchronises two barriers set opposite each other. This means it is possible to automate entries max. 8 and 12m (for Signo4 and Signo6 respectively).
Intelligent: the manoeuvre will invert automatically if the bar comes into contact with anobstacle. The software cuts in automatically in order to correct any eventual lack of balance linked to variations in the climate or due to a lack of maintenance.
Safe: acceleration and deceleration at the beginning and end of each opening and closing manoeuvre.
Convenient: separate compartments for electronics and mechanics provide the user with easy access to the control unit, which is positioned under the upper removable cover of the cabinet. The front leaf provides access to the mechanical parts only.
Sophisticated, well-developed control unit The innovative control unit utilises a revolutionary force, speed and deceleration management system. Thanks to the Nice encoder technology there is no need to adjust the limit switches, which are automatically detected once and for all by simply pressing a button.
Exclusive functions:
Boom Barrier With Movable Rest Post will close immediately after the vehicle has passed through
Boom Barrier With Movable Rest Post it has two types of traffic-light type signals
Boom Barrier With Movable Rest Post there is an automatic safety test at the beginning of each maneuver
Boom Barrier With Movable Rest Post constant resistance STOP input for connecting the last generation sensitive edges
Boom Barrier With Movable Rest Post there is a maneuver counter and it is possible to program the maintenance alarm threshold
Intensive use The new, 24Vdc gear motor Signo can be used intensively for long periods of time. This characteristic makes it ideal for automating private, public or industrial car-parks which are subjected to the frequent passage of vehicles during the day.