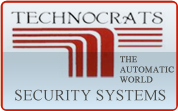 Boom Barrier
Being an ISO certified company, we are able to provide high grade Boom Barrier that is widely acclaimed by our respectable clients. This barrier is used for easy management of vehicles. Manufactured with the help of advanced technology under the proper guidance of our deft professionals, this barrier is available with us in numerous specifications to meet clients exact need. Furthermore, this Boom Barrier goes through on certain parameters to ensure its robustness at clients end.
Features:

High strength
Rugged construction
Perfect finish
Dimensionally accurate
Further Details:

We are offering a good quality Boom Barrier which is a modern device useful in the management of vehicles. This type of Boom barrier is computer operated and does not require human attention. For making this special variety of Boom barrier all the industrial standards are stringently followed. We offer Boom barrier at reasonable prices.
For private, public and industrial car parks. Electromechanical barrier gate operator with encoder.
Powerful and quick: electromechanical 24Vdc gear motor, 300W power and up to 250Nm torque. It opens up completely (90°). Models with a 230Vac or 110Vac power supply.
Intelligent: The manoeuvre will invert automatically if the bar comes into contact with anobstacle. The software cuts in automatically in order to correct any eventual lack of balance linked to variations in the climate or due to a lack of maintenance.
Safe: Acceleration and deceleration at the beginning and end of each opening and closing manoeuvre.
Convenient: separate compartments for electronics and mechanics provide the user with easy access to the control unit, which is positioned under the upper removable cover of the cabinet. The front leaf provides access to the mechanical parts only.
Sophisticated, well-developed control unit The innovative control unit utilises a revolutionary force, speed and deceleration management system. Thanks to the Nice encoder technology there is no need to adjust the limit switches, which are automatically detected once and for all by simply pressing a button.